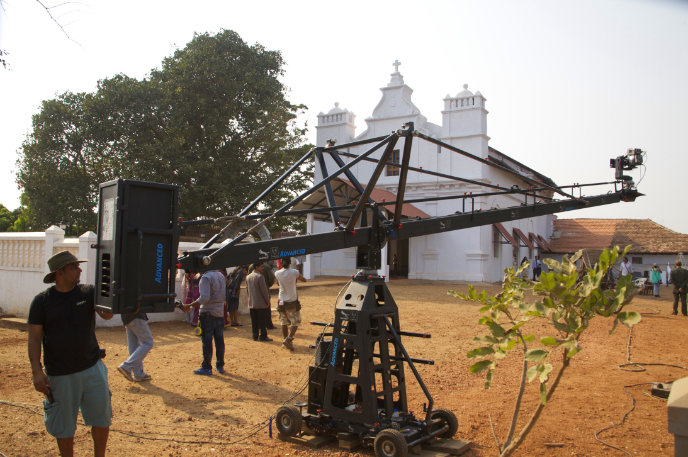 Film locations in India are spectacular and we will find the best locations for your shoot throughout the country. There are few places on Earth where you can shoot spectacular unspoiled deserts, mountains, jungles, rivers and beaches in one country but India has it all and with the weather and light to make the most of them. In addition to Location Scouting and Management we provide a full range of Production Services, click here to find out more.
When you've finished looking at the gallery you could also check out our article for The Location Guide, 'India filming locations: Scouting off the beaten track'.
The images in this gallery were all taken by our Location Managers and Fixers in India. Hopefully they will give you some inspiration... (swipe to change images on mobile devices.)
Beach Locations in India
As a vast peninsular, India is surrounded by the sea and along its coastline has hundreds of kilometres of beaches. Some have dramatic rocks and cliffs to beautiful enclosed bays of white sands and palm trees. The pictures here are from our favourite beach locations in Goa, Maharastra, Karnataka, and Kerala.
Mountain Locations in India
India has 11 ranges of mountains. The Himalayas contain everything from Kachanjenga, the 3rd highest mountain in the world, to ranges that look like the European Alps. While in the South you can find thousands of kilometres of tropical ghats. Himalaya Film Services cover locations in India, Nepal, and Bhutan. Find out more at... www.himalayafilms.com
River & Jungle Locations in India
India has some of the most luxuriant jungle available on the planet and a network of great rivers. More than anywhere else on Earth rivers have a unique and powerful cultural significance. This provides film makers with both stunning scenery and unique human interest stories.
People & Culture
India's multilayered peoples have diverse languages, religions, attitudes and lifestyles. This exciting mix of people and culture is a rich source of content for film makers and continues to capture the imagination of global audiences.
Desert Locations in India
The Thar Desert  in Rajasthan covers an area of approximately 20,000 square kilometres and contains an amazing diversity of desert scenery. Gujarat is home to the Kutch region with it's unique white salt pan desert and Ladakh is an enormous arid mountain desert. Where else could you film a camel in a desert, standing on a sand dune, with a 5,000m mountain in the background?
Architecture & Heritage Locations in India
India provides a huge range of architectural style and scale, from colourful villages to colonial buildings left by the British, Portuguese, and French. There is an astonishing variety of heritage buildings, ancient temples and huge hill-forts.
Market locations in India
India's markets are a great place to meet everyday people and a wonderful source of local colour. There are markets for just about anything imaginable from car parts to fruit and veg. There is no better way to immerse a presenter in local culture and pick up some great 'B' roll.
Road & Street Locations in India
Whether you are shooting a car commercial, a travelogue, or a feature film, India has an amazing range of roads and streets to choose from.  You can cross deserts, drive coast roads, rumble through jungles, and wind your way through the Himalayas. You won't be disappointed!