Location Scouting in India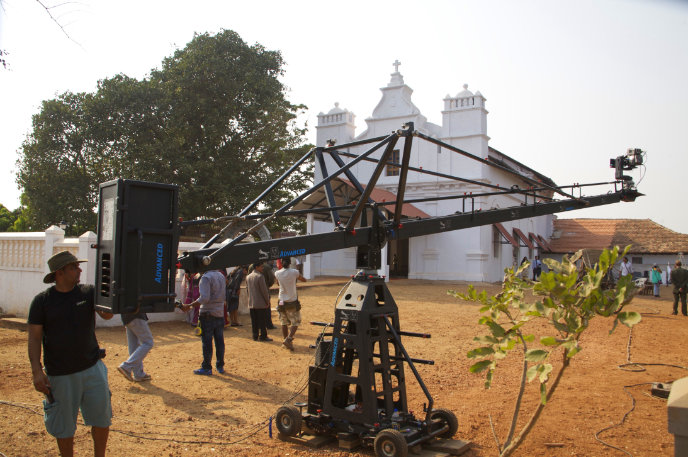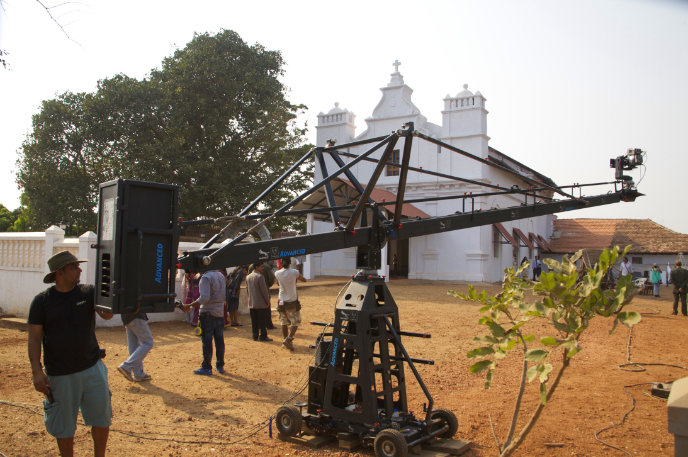 Our film location scouting in India will find suitable and spectacular locations for your shoot anywhere in the country. There are few places on Earth where you can shoot spectacular unspoiled deserts, mountains, jungles, rivers and beaches in one country but India has it all and with the weather and light to make the most of them. In addition to Location Scouting in India we provide a full range of Production Services, click here to find out more.
In the last section, below the gallery, we have included some suggestions on how to get the most from India's astounding range of locations in our article, 'Film & TV Location Scouting in India off the beaten track'.
The images in the gallery were all taken during our Location Scouting in India by our Location Managers and Scouts. Hopefully they will give you some inspiration... (swipe to change images on mobile devices.)
Beach Film & TV Locations in India
As a vast peninsular, India is surrounded by the sea and along its coastline has hundreds of kilometres of beaches. Some have dramatic rocks and cliffs to beautiful enclosed bays of white sands and palm trees. The pictures here are from our favourite beach locations in Goa, Maharastra, Karnataka, and Kerala.
Mountain Film & TV Locations in India
India has 11 ranges of mountains. The Himalayas contain everything from Kachanjenga, the 3rd highest mountain in the world, to ranges that look like the European Alps. While in the South you can find thousands of kilometres of tropical ghats. Himalaya Film Services cover mountain locations in India, Nepal, Pakistan and Bhutan. Find out more at... www.himalayafilms.com
River & Jungle Film & TV Locations in India
India has some of the most luxuriant jungle available on the planet and a network of great rivers. More than anywhere else on Earth rivers have a unique and powerful cultural significance. This provides film makers with both stunning scenery and unique human interest stories.
People & Culture
India's multilayered peoples have diverse languages, religions, attitudes and lifestyles. This exciting mix of people and culture is a rich source of content for film makers and continues to capture the imagination of global audiences.
Desert Film & TV Locations in India
The Thar Desert  in Rajasthan covers an area of approximately 20,000 square kilometres and contains an amazing diversity of desert scenery. Gujarat is home to the Kutch region with it's unique white salt pan desert and Ladakh is an enormous arid mountain desert. Where else could you film a camel in a desert, standing on a sand dune, with a 5,000m mountain in the background?
Architecture & Heritage Film & TV Locations in India
India provides a huge range of architectural style and scale, from colourful villages to colonial buildings left by the British, Portuguese, and French. There is an astonishing variety of heritage buildings, ancient temples and huge hill-forts.
Market Film & TV locations in India
India's markets are a great place to meet everyday people and a wonderful source of local colour. There are markets for just about anything imaginable from car parts to fruit and veg. There is no better way to immerse a presenter in local culture and pick up some great 'B' roll.
Road & Street Film & TV Locations in India
Whether you are shooting a car commercial, a travelogue, or a feature film, India has an amazing range of roads and streets to choose from.  You can cross deserts, drive coast roads, rumble through jungles, and wind your way through the Himalayas. You won't be disappointed!
Film & TV Location Scouting in India off the beaten track'.
India is an astounding, ever-changing, chaotic melting pot of ideas, religions, landscapes and history that contribute to its mind-boggling diversity. Perhaps this is why so many creative minds have been attracted to the sub-continent over the years? It is impossible to run out of inspiration. The country is so diverse that anything you write about it can be accurately contradicted by an equal and opposite statement. I will endeavour to give you a flavour of some of the endless possibilities for film locations in India beyond encyclopedia stereotypes.
Firstly, it's important to understand that India is effectively a union of states under a central federal government, which is quite similar to the US model. All the states have unique cultures, which often include their own language, cuisine, legal framework, dominant religion and geographical features. There are very few countries where you can shoot deserts, mountains, tropical jungles, white-sand beaches, remote tribal villages, sweeping plains and some of the most populous cities on Earth in one place. India offers all this and more.
Film Location Doubles in India
Traditionally, productions have come to India only if they want to shoot India. In the last 25 years, however, the infrastructure has improved at an exponential rate. India has significantly outpaced its neighbours and is almost certainly the best option for scripts requiring locations elsewhere on the sub-continent.
It's possible to double India's cities and landscapes for Sri Lanka, Pakistan, Nepal, Bhutan, Tibet, Bangladesh, Burma (Myanmar) and countries even further afield. India has a huge well-equipped film industry with excellent talented crew. Productions in neighbouring countries often need to import resources from India at great expense so it makes sense to use India as a location double if possible.
Kathryn Bigelow shot Zero Dark Thirty in Chandigarh and nearby Mani Majra, which doubled as Lahore and Abbotabad in Pakistan. Mira Nair extensively doubled Delhi for Lahore while shooting The Reluctant Fundamentalist and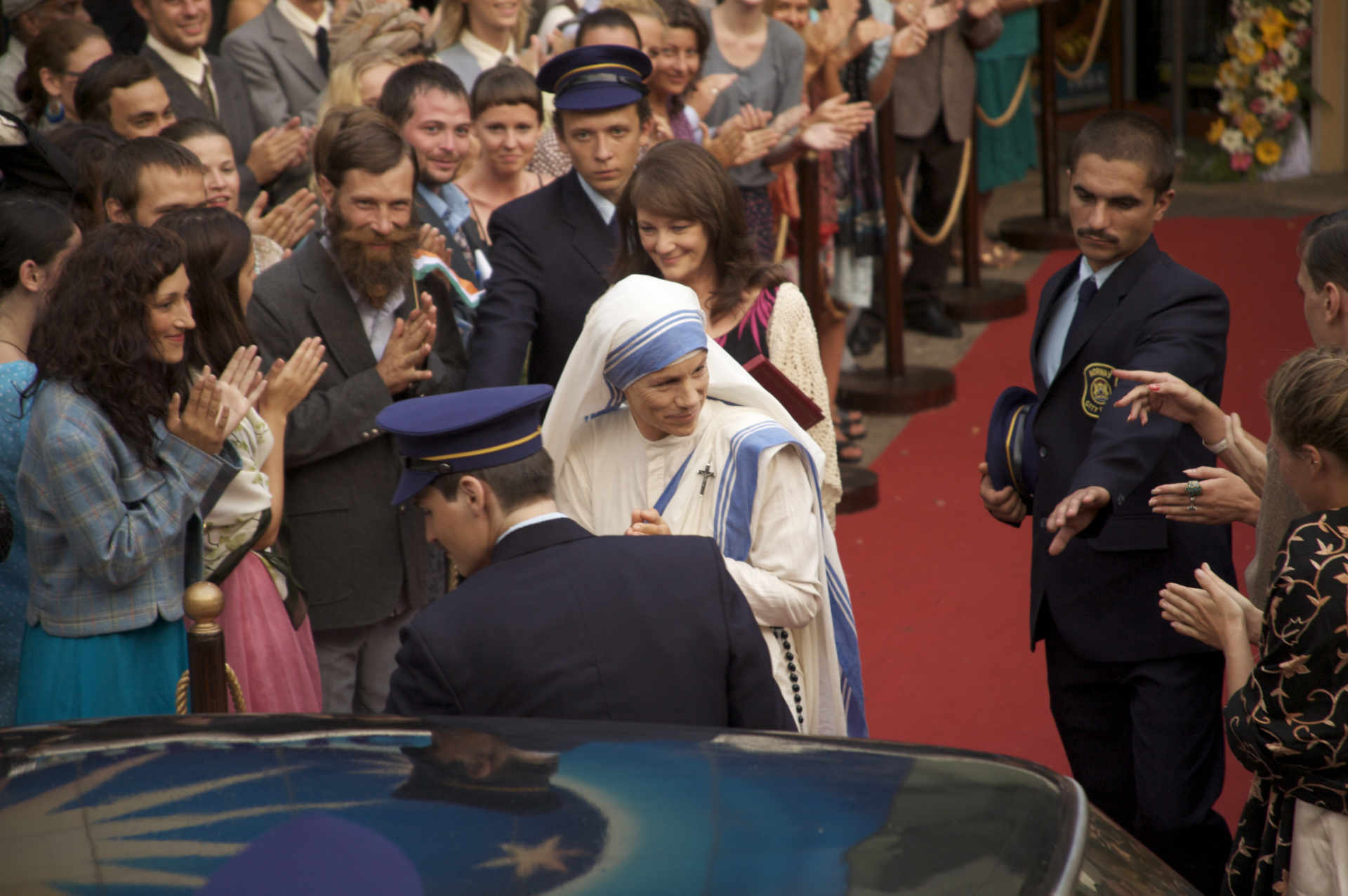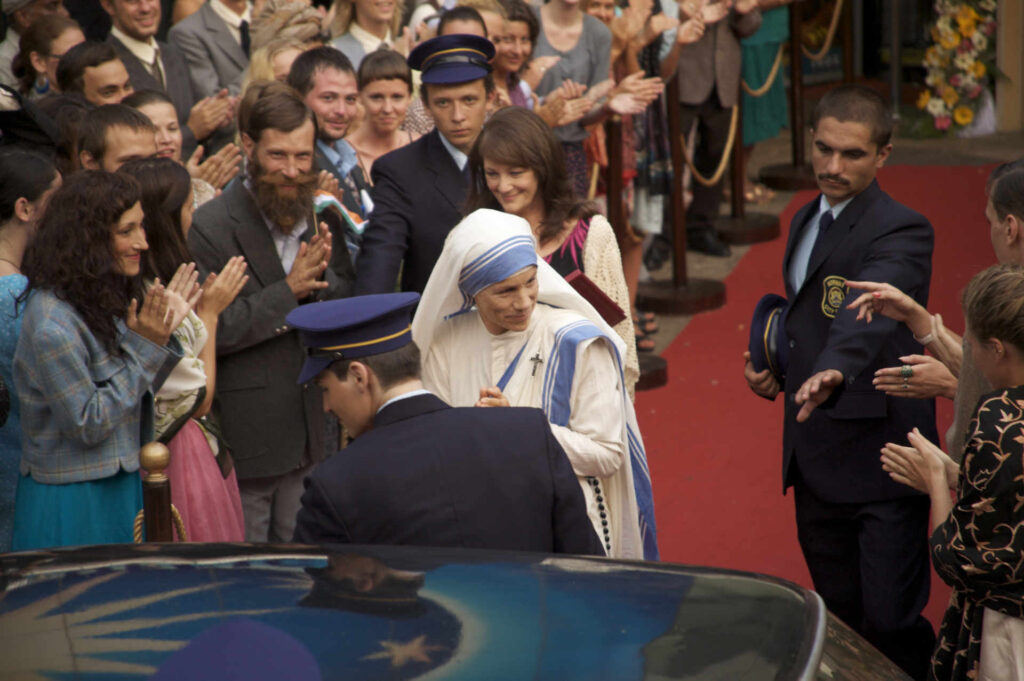 we successfully doubled Goa for 1940s Calcutta, Italy, Ireland, Norway, and Albania for the Hollywood Mother Teresa biopic The Letters.
Ladakh, the furthest Northern Union Territory in India offers amazing film locations, landscapes, and culture. Shooting here can be a bit of a mission as cast and crew need to acclimatise to the high altitude and equipment needs to be flown in but if you want to shoot some unique scenes it's worth the effort. Ladakh has more in common with its neighbour Tibet than the rest of India and no place on Earth would make a better location double. Ladakh's gompas (Buddhist temples and monasteries) are remarkably like those in Tibet, complete with monks, Tibetan murals and calligraphy. The landscape is also identical. Part of the Tibetan plateau is in Rhupsu in Ladakh and the huge Pangong Tso lake is half in Tibet and half in Ladakh. Many Tibetans live here in exile and the indigenous Ladakhis look more or less identical. Ladakh would also double for other high-altitude mountain deserts such as the Atacama in Chile.
Surreal Film Locations in India
The Raan of Kutch in the western state of Gujarat is a massive salt desert whose landscape is distinctly other-worldly. In some areas you can shoot for miles to the horizon across a perfectly flat brilliant white landscape.


In Rajasthan you can find a similar surreal landscape at Sambar Lake salt flats which has long been a favourite location for domestic film and TV Commercial shoots in India. Both these locations are excellent for dramatic vehicle shoots.
Tropical Film Locations with good access in India

Goa, on the west coast, is very much on the tourist map but offers unexpected off-the-beaten track location opportunities. During a recent Hollywood feature film shoot we extensively used obscure villages, colonial mansions, and a slum area to double many different international and domestic locations. There are beautiful hidden beaches, remote villages, wildlife sanctuaries, spice plantations and a jungle-covered range of hills and mountains, all within a two-hour drive. This keeps the cast and crew happy because at the end of the day they can retreat to an international hotel by the beach. Goa has an international airport with regular scheduled flights.
The Munnar tea estates in the tropical Southern state of Kerala have a rich verdant beauty. Ask a child to draw rolling green hills and they would draw Munnar. It's a relatively short three hour drive from Cochin International Airport and has numerous decent quality accommodation options. If you have a commercial for tea in the pipeline, Munnar should be top of your list.
Culturally Rich Film Locations in India
For those interested in religion and culture my advice is to follow the Ganges. Many of the most holy sites in India are situated along the banks of the river. The bathing ghats, temples, festivals and rituals make great images. The source of the Ganges is at Gaumukh, a three-day trek from Gangotri in Uttaranchal. It's a beautiful place surrounded by lofty peaks and a glacial valley.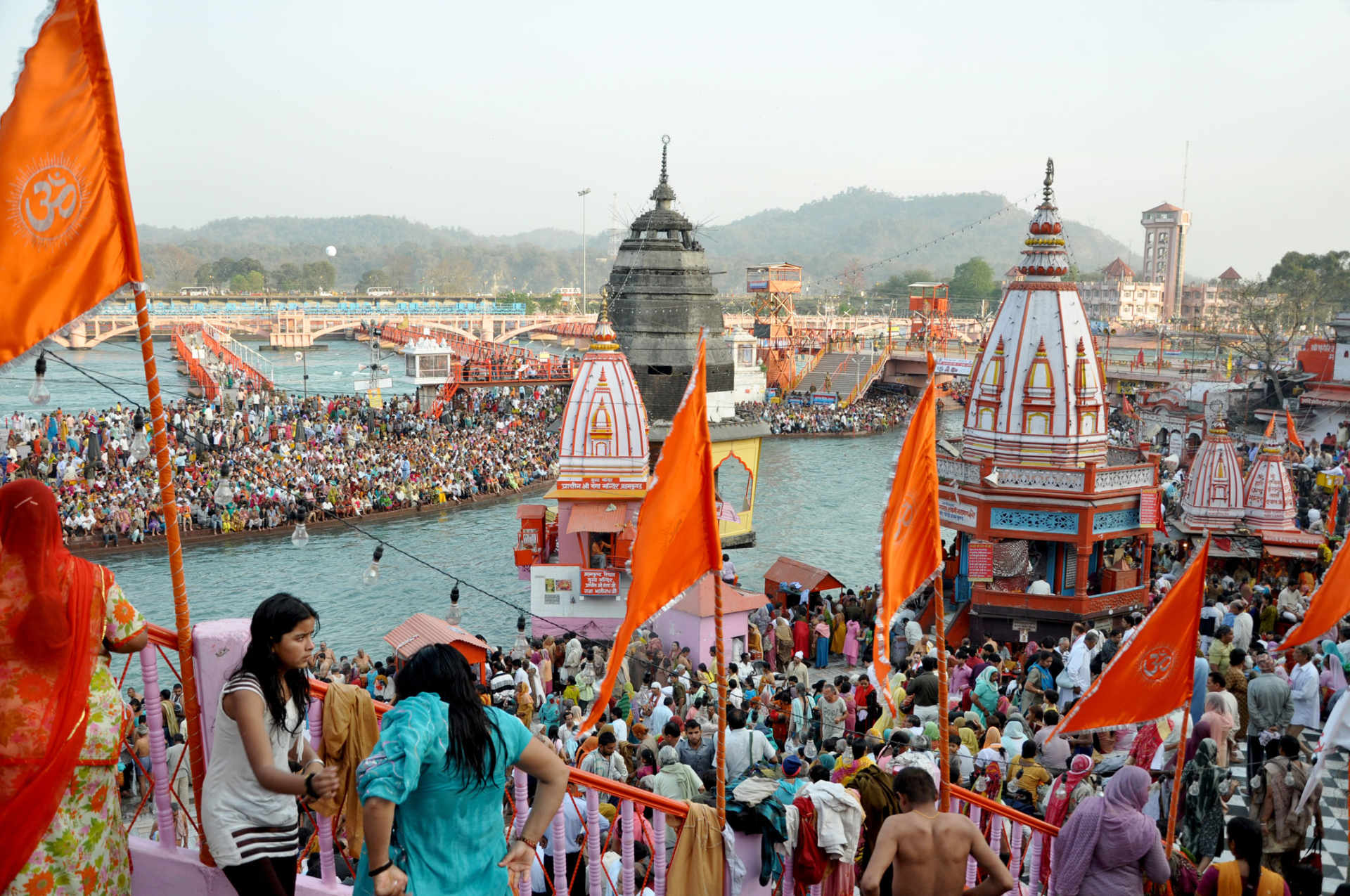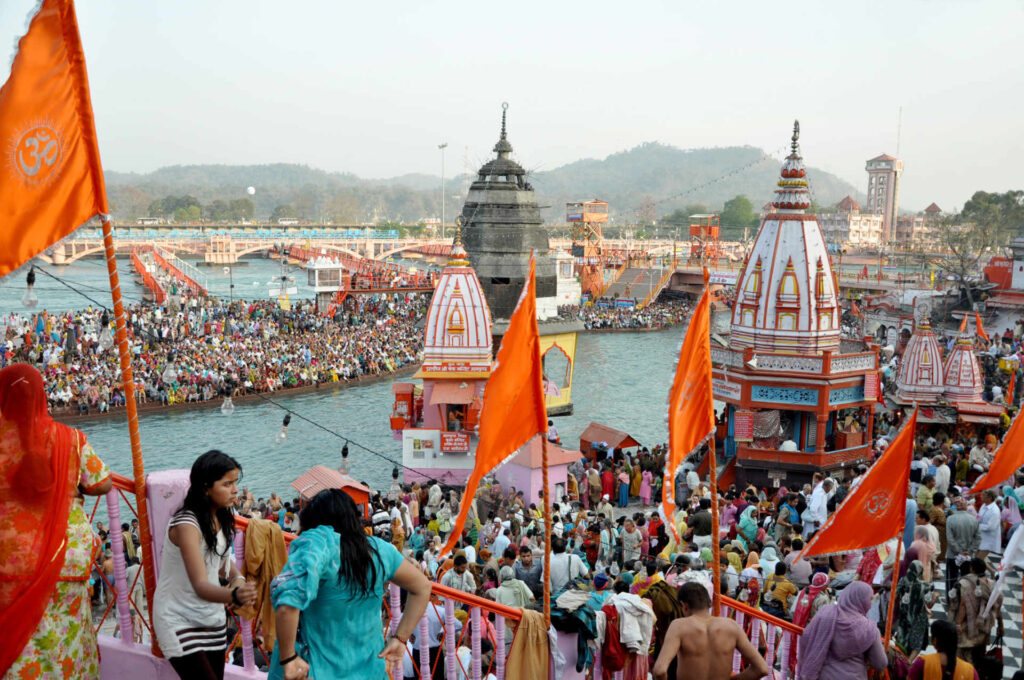 The Ganges emerges onto the plains in Haridwar which is one of the venues for the largest gathering of humanity the Kumbh Mela. Near Delhi you can find the ghats of Mathura on the Yamuna river, which is sometimes a good location double for Varanasi due to its proximity to the capital. It has a similar look and feel although on a smaller scale.
Then, in the central plains of Uttar Pradesh, the hustle and bustle of the big brother of Ganges locations, Varanasi which is famous as the most auspicious place to die for Hindus.
Also, on the Ganges but often overlooked, is India's least developed state Bihar. Often referred to as India's Wild West, Bihar is surprisingly beautiful and a treasure trove of ancient culture. Highlights include, the colourful street art in the capital Patna, the ruins of Nalanda the World's oldest university, and Bodhgaya the place where Buddha found enlightenment which is a pilgrimage centre for Buddhists from around the World. For those interested in Sufism, Bihar is the cultural centre in India and has many monuments and entire villages dedicated to numerous Sufi saints from the area. The religious order still thrives in the state to this day and you can easily witness its ceremonies, dance, and music.
Adventurous Film Locations in India
The North Eastern states which border Bangladesh, China, and Myanmar are the final frontier for film locations in India. The lack of infrastructure and proximity to sensitive border areas with associated paperwork headaches has left the region under-explored by international film makers. Those with the perseverance to shoot here will be rewarded with some truly memorable footage of incredible jungle landscapes and encounters with unique tribal cultures.
This is an expanded and updated version of an article, written by Tony Cordeaux from Goa Film Services and originally published by The Location Guide in 2013.