Film Permits & Paperwork in India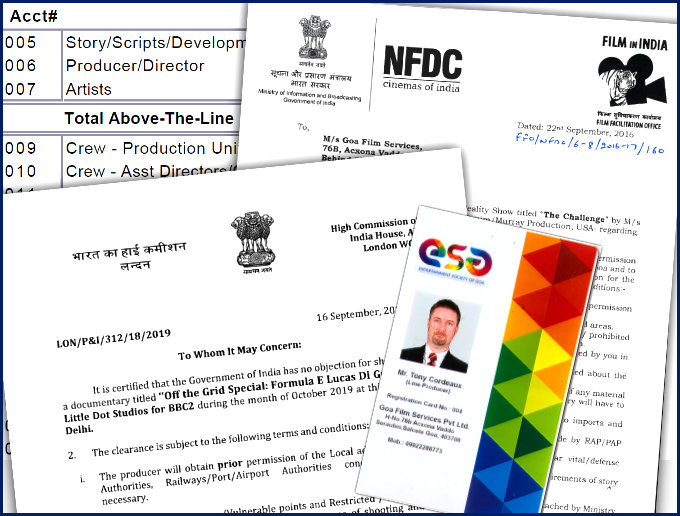 A crucial job for any film fixer in India is to acquire all the necessary film permits & permissions. We will provide you with an invitation letter and complete support and advice for your national permit and visa applications, then arrange all the necessary local authority permits and permissions for your shoot in India.
Bureaucracy in India is world famous but we will make the process as painless as possible. Our production accountant will manage the budget with our production team to make sure that all local taxes, and employee benefits and contributions are paid and accounted for in a transparent and efficient manner. We can also arrange for a comprehensive range of insurance cover including, Film Insurance, Public Liability, and Worker's Compensation.